(51 1) 268 4254   |   (51) 987975959   |   informes@congresos.encuentrometalurgia.com

COPPER - SPONSORSHIPS
STANDARD - SPONSORSHIPS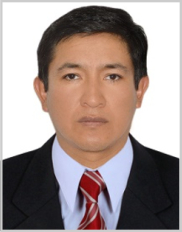 The most important technical appointment of the year for everyone involved in the partial or comprehensive activities of a Mineral Concentration Plant.
As President, I invite you to participate in this important meeting where the problems of the sector will be discussed and solutions and best practices will be analyzed.
ENG. MARCIAL MEDINA BRAVO
METALLURGICAL SUPERINTENDENT
PROYECTO CONSTANCIA / HUDBAY
PRESIDENT OF THE IV INTERNATIONAL MEETING METALLURGY PERU 2015
Presentations carried out by responsible of the disciplines involved in copper projects and operations in the region and world-class international experts.
MAIN TOPICS :
* Geology in Copper Deposits.
* Optimization of critical areas: Geometallurgy, Crushing and Grinding, Flotation, S/L Separation, Tailings.
* SAG Mills Maintenance.
* Plants Start-up.
* Best Practices in Copper and Molybdenum Plants.
* Reduced Operational Costs.
* Projects Viability and Operations at the current juncture.
LOCATION MAP - IV INTERNATIONAL MEETING METALLURGY PERU 2O15